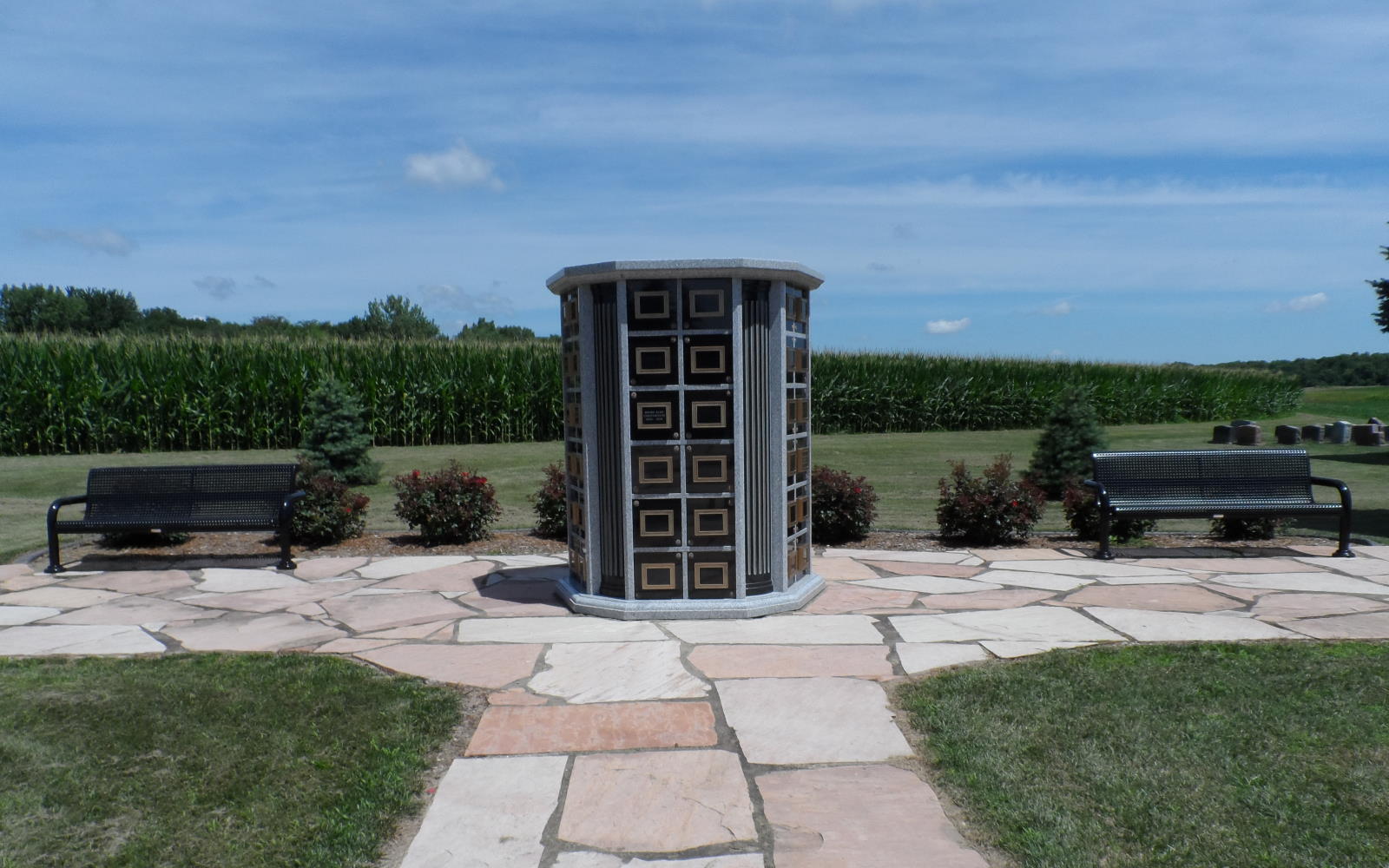 The word columbarium is used to describe a place that has been designated for the inurnment of the ashes of those who have been cremated. Many people who are cremated chose to place the urn in a columbarium because it gives them a physical place for them to connect with their loved ones. Although ashes can be scattered somewhere special or left at home in an urn on a mantel, they are safest when they are placed inside a columbarium. It gives the family a permanent home for their loved one. Future generations will be able to trace their family records to the Virden, Illinois Cemetery.
The Virden, Illinois Cemetery Association in 2014 decided to provide a special area for the internment of their loved one's cremated ashes. The columbarium is located on the north side of the cemetery just west of the office.
Prices for the columbarium niche: 12″ x 12″ x 24″ = $700
Note: The price includes the plaque and engraving on the front of the niche.
Opening of the niche for a cremated burial = $300
Note: The opening price is for each burial and there is room for two urns.