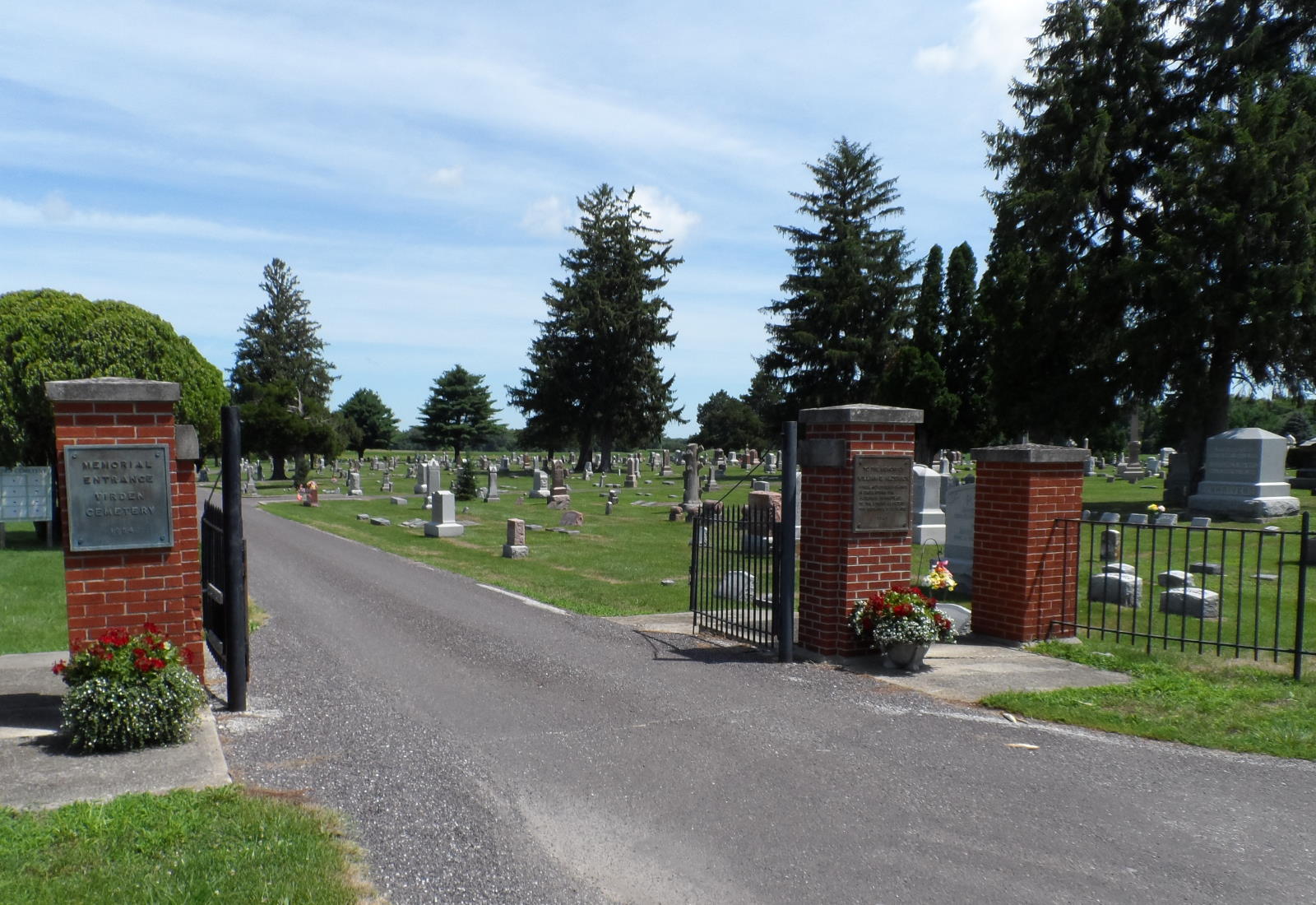 The Virden, Illinois Cemetery Association is a not-for-profit organization that serves the people in the vicinity of Virden, Illinois, Macoupin and Sangamon Counties. It is currently located in Virden Township Section 5 on Cemetery Road about 1 mile west of IL 4 in Virden, Illinois in a rural setting. Farmland surrounds the cemetery with corn and bean crops. The cemetery covers 17 acres of graves and an office/maintenance building. There are about 7000 graves with about 3000 of them filled. The association owns farmland around the cemetery so there is plenty of room to expand. There are several cedar, spruce and pine trees in various stages of growth on the property.
In the beginning (about 1860), the City of Virden laid out the cemetery in the northwest corner of the IL 4 and Cemetery Road intersection where the bowling alley is located now. In 1864, about 5 acres of land was transferred to the Virden City Cemetery from Calvin and Margaret Heaton. Most of the graves were moved to the current location during the civil war. In 1894, Mary and Jerome Baldwin transferred a little over 6 acres of their land to the Virden Cemetery. This land was next to the new location of the cemetery.
In 1921, the Cemetery Association decided to become incorporated and officially named the Virden, Illinois Cemetery Association.
J. F. Nevins — President, George Nevins — Secretary, J. N. Hargrove — Treasurer
In 1937, Dora J. Rohrer conveyed a little over 9 acres of land to the Virden, Illinois Cemetery Association adjacent and to the west of the existing cemetery. This carried the cemetery property all the way west to the St. Louis Peoria and North Western Railway Company property.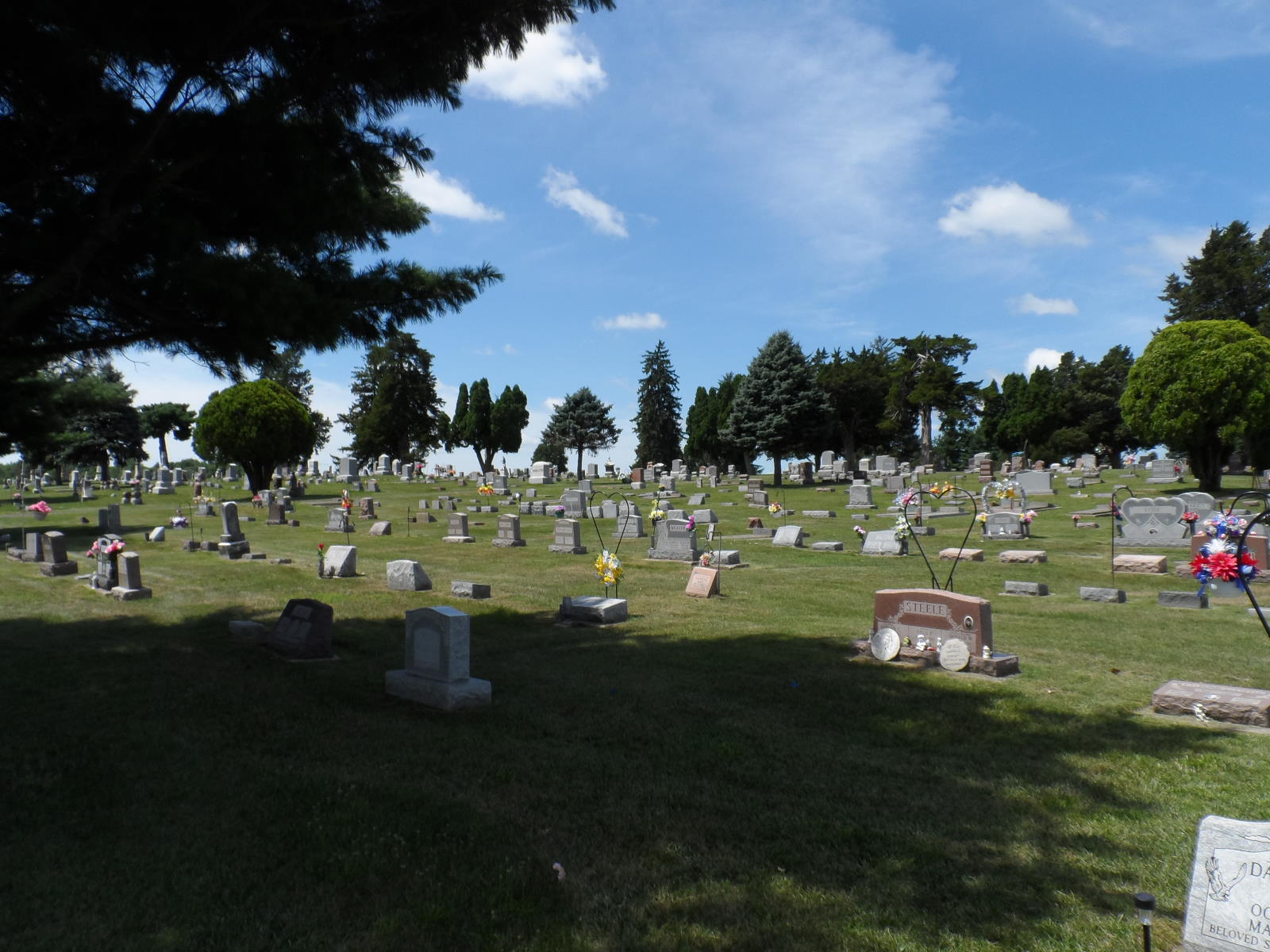 The cemetery has been laid out from the beginning using rods and links. Each addition so far has used the same method of measurements. In the earlier days of the cemetery families would purchase 12 graves in a block. Families were larger in those days and families assume everyone would be buried together. In some cases, not all the graves were used in a family plot.
Since then additional land to the north has been transferred to the Virden, Illinois Cemetery Association. This land is currently farmed and provides some income to help maintain the grounds.
George Murphy — President
James Marsaglia — Vice-President
Clayton Hendricks — Treasurer
Sharon Wilson — Secretary
Greg Reichert — Farm Manager
Gary Gatton — Member
Justin Bickel — Member
Eric Allison — Member
Sterling Nichols — Sexton
Marty Jones — Assistant Sexton
Kenneth Fanning — Grounds
Carl Fugate — Grounds
Libby Klocke — Webmaster